Find out about what parents and carers can do to encourage children of all abilities to participate in NAB AFL Auskick.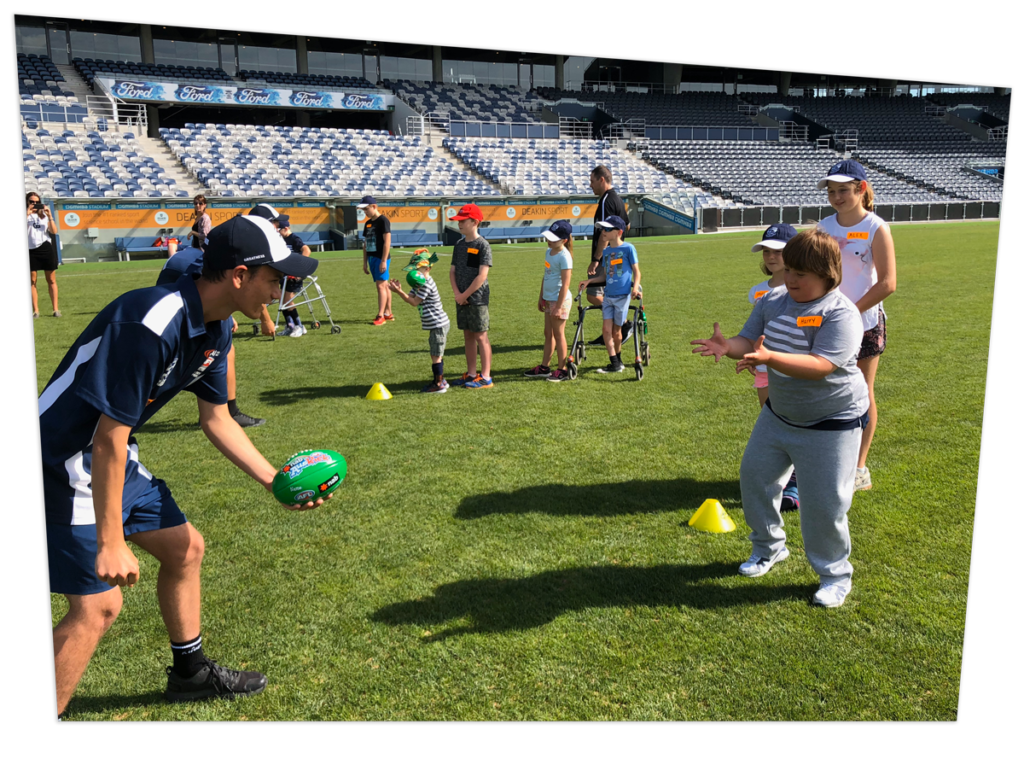 Finding the right place to play Footy
Many NAB AFL Auskick centres are seeking to become more inclusive and welcoming of a diverse range of children and young people. You can refer to the Club Finder page at play.afl to help you find a centre that is right for your child.
As a parent of a child with a developmental challenge or disability there are a number of steps you can take to make it easier for your child to participate in NAB AFL Auskick.
We've put together some answers to frequently asked questions that parents and carers of children without disability might have about including children with disability in NAB AFL Auskick.
Can I do anything to help?
Parents can help by being understanding and accepting and being careful not to judge other parents and their children. Try to think how it might feel for them, ask the parent if they'd like your child to say hi, or ask parents or coaches if there is anything you can do to assist.
How will having players with disabilities impact on my child?
Your child may have the opportunity to help a child with different abilities participate in NAB AFL Auskick. For example, they could become a buddy and provide support, assistance, confidence and a welcoming experience for a child with a developmental challenge.
At the same time they can learn to take on responsibility and learn what it is like for children with different abilities. This allows positive social experiences and social relationships to develop, creating a real sense of belonging to the community.
Will players with disabilities take up all of the coach's time
Within any group, including classrooms, there are always a wide range of abilities and behaviours. With a little planning coaches can usually make simple adaptations to activities which don't take up much time. Coaches are encouraged to pay equal attention to each child, regardless of their ability. If you notice the coach may need an extra set of hands to make the session run smoother, perhaps ask if you can be of any assistance.
Some children with disabilities might need a buddy or friend to help them be involved in NAB AFL Auskick. A buddy can help a child with disabilities feel included and help the child participate in the activities and learn skills. Just saying "hi" and offering help can really make a difference.