About AllPlay

Our History

Our Partners
Welcome to AllPlay- a place where parents, teachers, coaches, carers and health professionals can access strengths and evidence-based resources and information to support children who experience developmental challenges or disabilities to fully participate at school and in the community where they play, move, get active and be creative.
Our research and community consultations have shown that there are many barriers to inclusion for children with disabilities and developmental challenges. When all children can't play it's usually because of the structures and the systems in place and a lack of understanding– not because of the abilities of children. 
AllPlay is helping the community to 'make the world fit for all kids' by taking a strengths-based approach and turning this research into tools and strategies that everyone can access. We understand that a range of people contribute to creating a supportive and nurturing environment for children. This includes their parents, carers, extended family and friends, health professionals such as GPs, clinical psychologists and therapists, their teachers at school from day-care through to secondary, and the coaches and teachers that support them through their out-of-school activities and hobbies.
From the beginning, AllPlay was built on the principles of evidence-based interventions, strategies and tools that could be easily accessed by the whole community of families, carers and educators that support children with disabilities.
In 2016, AllPlay was generously funded by the Moose Foundation and started an enduring partnership with the Australian Football League (AFL). AllPlay embarked on additional partnerships with the National Disability Insurance Agency, Geelong, St Kilda and Hawthorn Football Clubs across a range of programs, including AllPlay Footy, as well as  a research project on Aboriginal and Torres Strait Islander footy. Queensland Ballet partnered with AllPlay for dance-based resources, and we launched our cerebral palsy program by artistic director Li Cunxin. In 2019, the Hon. Tim Richardson launched AllPlay Learn in partnership with the Victorian Department of Education and Training.
AllPlay is now a national initiative that enables children with developmental challenges, such as autism, cerebral palsy, language disorders and intellectual disabilities to access a range of  activities. AllPlay targets attitudes, structures and systems with strengths and- evidenced-based resources and information so that everyone can play and be part of the community.
We remain committed to our guiding, foundational principles: AllPlay's resources and strategies are informed and underpinned by research validation, employing our model that will enable a 'world fit for all kids' through best practice clinical and community-based interventions.
Deakin AllPlay-UCLA collaboration
AllPlay's existing partnership with the University of California, Los Angeles (UCLA), is a significant step towards making the world fit for all kids on a global scale. The core vision of the Deakin-UCLA research partnership is to jointly advance a global research program that drives the much-needed evidence and resources for community-focused assessment and intervention for children with developmental disabilities.


UCLA houses one of the world preeminent autism centres – the Center for Autism Research and Treatment (CART). Leading the collaboration alongside AllPlay founder Dr Nicole Rinehart, is Dr. Rujuta Wilson (https://www.semel.ucla.edu/autism/team/rujuta-b-wilson-md), who leads a motor phenotyping program at UCLA CART. Dr Wilson's work includes measuring the motor, social emotional, and health benefits of sports and dance for children with developmental disabilities.
The sports program is focused on ACEing Autism, which is a national organization with 70 locations across the United States. The dance program is the Expressive Movement Initiative and is creatively led by undergraduate UCLA students.
Through their clinical and research careers, both Professor Rinehart and Dr. Wilson have recognized the need for accessible and scientifically-grounded programs in the community that can improve motor skills, build relationships and confidence, and improve physical and mental wellbeing. The Deakin AllPlay and CART collaboration has brought together the disciplines of psychology, education, neurology and paediatric expertise to build an evidence base for community-based sport, dance and education programs.
In March 2020, the first Deakin-UCLA AllPlay Conference was hosted in Melbourne by Deakin University.
Dr. Rujuta B. Wilson is a behavioral child neurologist at the UCLA Center for Autism Research and Treatment and the David Geffen School of Medicine.  Through her clinical practice, Dr. Wilson recognized that motor difficulties are prevalent in individuals with developmental disabilities and often impact many aspects of development and physical health. For these reasons, Dr. Wilson has dedicated her research career to improve characterization of motor difficulties in individuals with developmental disabilities, better understand how these difficulties impact cognition, language and physical wellbeing, and develop targeted intervention programs.
Dr. Wilson has helped create the UCLA Expressive Movement Initiative Dance program for children with developmental disabilities. She is the chair of the best practices committee for ACEing Autism, a national organization providing access to tennis for children with Autism Spectrum Disorder. Nationally, Dr. Wilson is also an invited member of the United States Tennis Association Sports Science Committee where she is focused on improving access to tennis for all children with developmental disabilities and educating coaches on developmental disabilities and how to best serve these children.
Deakin Multidisciplinary Research Team
AllPlay brings together a world-class multidisciplinary research team from the Deakin Child Study Centre (DCSC), Research for Educational Impact (REDI), the Centre for Social and Early Emotional Development (SEED), the Applied Artificial Intelligence Institute (A²I²), the School of Communication and Creative Arts (SCCA), the National Indigenous Knowledges Education Research Innovation (NIKERI) Institute, the Institute for Health Transformation, as well as research innovators and creative developers from the Deakin University commercial spin out venture, Fika Entertainment. 
Professor Jane McGillivray 
Jane is Head of the School of Psychology at Deakin University and Deputy Director, Deakin Child Study Centre. She is a registered clinical and health psychologist, with well-established professional and community links and longstanding practice, teaching and research experience. The focus of her research is on mental health and social and emotional wellbeing, particularly in marginalised young people with developmental challenges and her work includes the development and evaluation of assessment protocols and intervention programs tailored to meet their needs.  
Professor Julianne Moss 
Julianne is Alfred Deakin Professor, and Director of REDI at Deakin University. Julianne has extensive experience working across large education systems in Australia and internationally. Over a forty-year career in education, Julianne has upheld an enduring commitment to equity and social justice. Her experience in education has been equally shared between the university sector and the school system.   Julianne's research interests centre on leading change through a focus on curriculum theory, curriculum leadership, practitioner inquiry and qualitative research methodology, notably visual methods. Her research program is developed from questions of equity, participation and agency and shows sustained links to schools, school systems and the professional work of early career teachers. 
Professor Andrea Nolan 
Andrea is Professor of Early Childhood Education, School of Education at Deakin University. She is also the Deputy Leader of the Children, Young People and their Communities research strand at REDI, and Chair of the Victorian Early Childhood Research Consortium. Andrea has extensive experience working with teachers to build their capabilities. Andrea has worked on major projects for government departments in Australia as well as in New Zealand. These projects have all resulted in the translation of the research into resources to support teachers in their day-to-day work to improve outcomes for all children.  
Associate Professor Matthew Fuller-Tyszkiewicz
Matthew is Head of the Data Science Unit within SEED at Deakin University, and founder and member of two special interest groups related to smartphone-app research (the Experience Sampling Methods group and the eMental Health unit). Matthew has 15 years of experience in data science, including systematic and meta-analytic reviews of the literature, development of complex study designs for trials and panel studies, and analytic approaches to program evaluation.  
Professor Rajesh Vasa 
Raj is currently Head of Translational R&D at the Deakin Applied Artificial Intelligence Institute. He holds the Chair in Software and Technology Innovation, and leads the applied R&D efforts on multiple research projects. He has over two decades of experience spanning both industry and academia, specializing in artificial intelligence and complex software systems design. Prof Vasa's career spans roles in technology engineering, operations, and executive leadership with an international work profile. He is also an entrepreneur with multiple successful start-ups and spinouts from his research work. 
Professor Kon Mouzakis  
Kon is Professor of Software and Technology Innovation at Deakin University and currently holds the position of Inaugural Co-Director of the Applied Artificial Intelligence Institute (A²I²). He is a decision support and software development expert with over 30 years of experience in applied research with a specific focus on translating technology advances into systems with high societal impact.  
Associate Professor James Charles 
James is a proud Kaurna man who has engaged and consulted Aboriginal communities all around Australia. He has provided podiatry services and education to Aboriginal and Torres strait Islander children including those with disabilities. James has worked with Aboriginal tribes from the Willandra Lakes Regional World Heritage Community conducting research on ancient 21,000-year-old footprints. James developed new innovative techniques to analyse these footprints and biomechanics and has developed unique education sessions to teach the use of analytical software, mathematic equations, scientific equipment and practical collection methods to young Aboriginal people, including some with disabilities. James received the 2017 National NAIDOC Scholar of the year Award. 
Associate Professor Angela Dew 
Angela is currently Associate Professor for Disability and Inclusion, School of Health and Social Development, Faculty of Health and member of the Institute for Health Transformation at Deakin University. Angela spent two decades as a practitioner and service manager in the Australian disability sector, before returning to academia to complete a Masters in 2005 and PhD in 2011. Angela's main research interests relate to understanding the intersections that impact on the lives of people with disability due to a range of complex support needs. Her work includes people with disability living in rural and remote locations, people from Aboriginal and Torres Strait Islander backgrounds, and those from refugee and asylum seeker backgrounds. Angela uses co-designed qualitative and arts-based methods within an integrated knowledge translation framework to ensure her research results in practical solutions that can be tailored to individuals and local communities. 
Dr Jordan Beth Vincent
Jordan is a Senior Lecturer at Deakin University and the Executive Manager/Head of Sales and Strategy for Fika Entertainment, Deakin University's commercial spin out venture that revolutionises storytelling by nurturing and delivering cost and time-effective quality creative content (www.fikaent.com). Jordan's interdisciplinary research profile bridges technology (including HCI/human-computer interfaces/motion capture), creative arts (film/television, animation) and performing arts (dance, dance history). 
AllPlay brings this community together through innovations in thinking about how to support children to reach their full potential.
From effectively managing emotions to establishing a healthy daily routine, there are a range of strategies that can help children and young people navigate the world and develop crucial life skills.
AllPlay Life is our newest program and features a suite of resources providing support to families in response to the Covid-19 pandemic.
In the future, AllPlay Life will create the building blocks to employment and living a fully engaged life.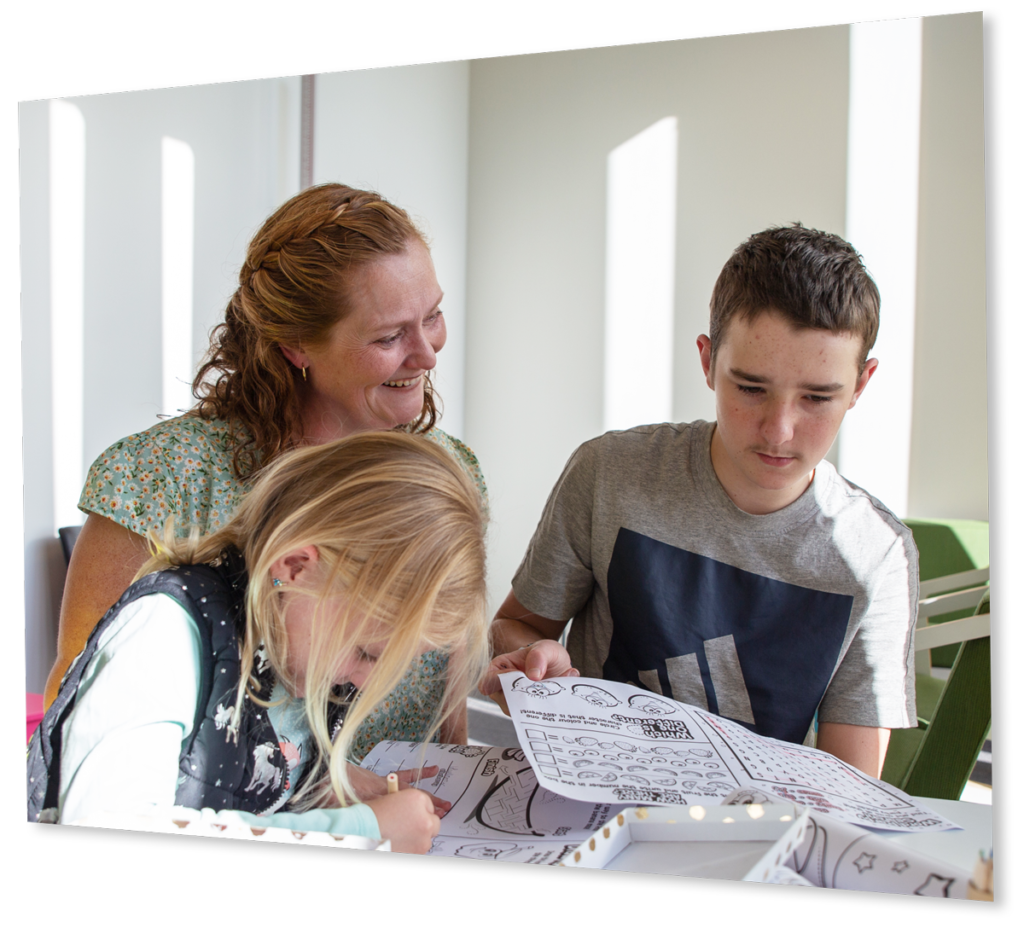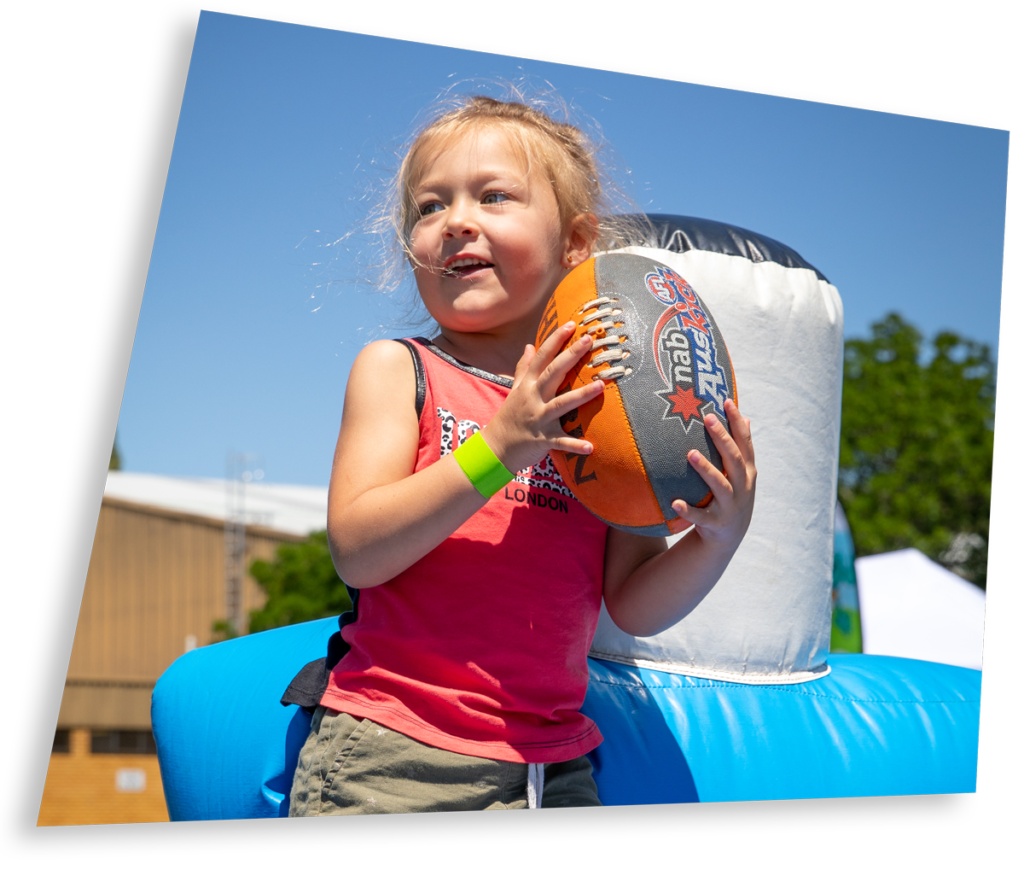 There are clear links between physical activity and positive health and wellbeing outcomes.
AllPlay Move supports families to engage with physical activity programs, such as dance and sport.
We have a range of resources for dance teachers and sports coaches and volunteers, who are looking for the tools to make their studios and clubs more inclusive. Health professionals can also find resources to support children's participation in dance and sports.
Educational settings are a central part of a child's life from long day care and kindergarten through to secondary school.
AllPlay Learn helps 'make education fit for all kids' with practical online information, courses and resources for educators and teachers, and guidance and resources for families, children and young people.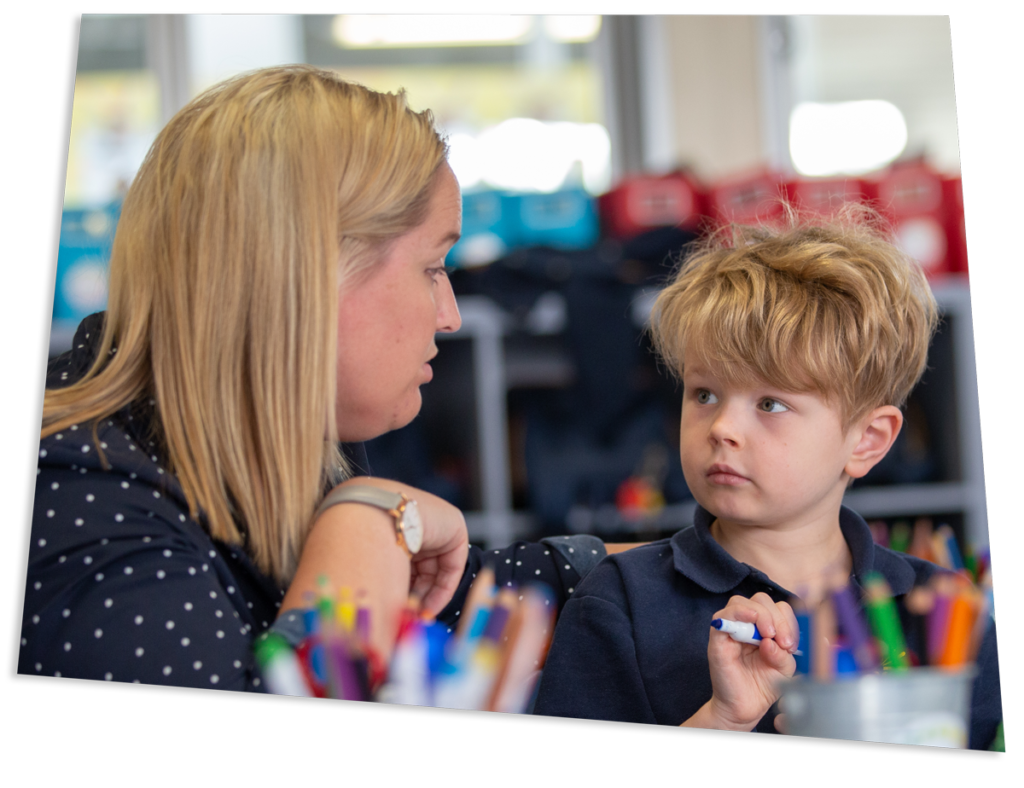 You can also engage with any of our content through our parents and carers portal, our dance teacher/sports coach portal, or our educational professionals portal.